AMD Central.org provides access to resources for patients and caregivers in one location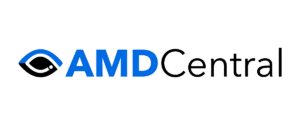 The American Macular Degeneration Foundation, BrightFocus Foundation, MD Support, Prevent Blindness and The SupportSight Foundation have launched AMD Central, an online resource that curates trusted information and tools from leading advocacy organizations to support the age-related macular degeneration (AMD) patient and caregiver community.
For many people with AMD, navigating the plethora of AMD websites can be overwhelming. Realizing there was an opportunity to improve this experience, AMD Central was created as a first-of-its kind resource for this community to help patients and caregivers more easily find AMD support in one place. It is designed to empower patients to take ownership of their eye condition as a catalyst to change the way they handle their health and wellness.
AMD Central features a wide range of resources, including clinical details about the condition and practical advice for living with low vision. The site was also developed with the accessibility needs of this community in mind: visitors are able to alter display settings on both desktop and mobile, many resources are available as both print and audio files to encourage utilization, and select materials are available in Spanish.
"When I was first diagnosed with AMD, I didn't know where to start when it came to getting guidance," said Sandy Seitz, a person living with macular degeneration. "AMD Central is absolutely the encyclopedia of macular degeneration! Whether you're a patient or loved one looking for information, you can find the answers you need with just a few clicks."
The creation of AMD Central was made possible through support from Novartis Pharmaceuticals Corporation.
To access AMD Central, visit www.AMDCentral.org.